Green Vigor: A must-have for an energized back-to-school season.
Enjoy the unique fizz of a Green Vigor mocktail! A burst of sparkling water will boost your back-to-school days, all without a drop of alcohol.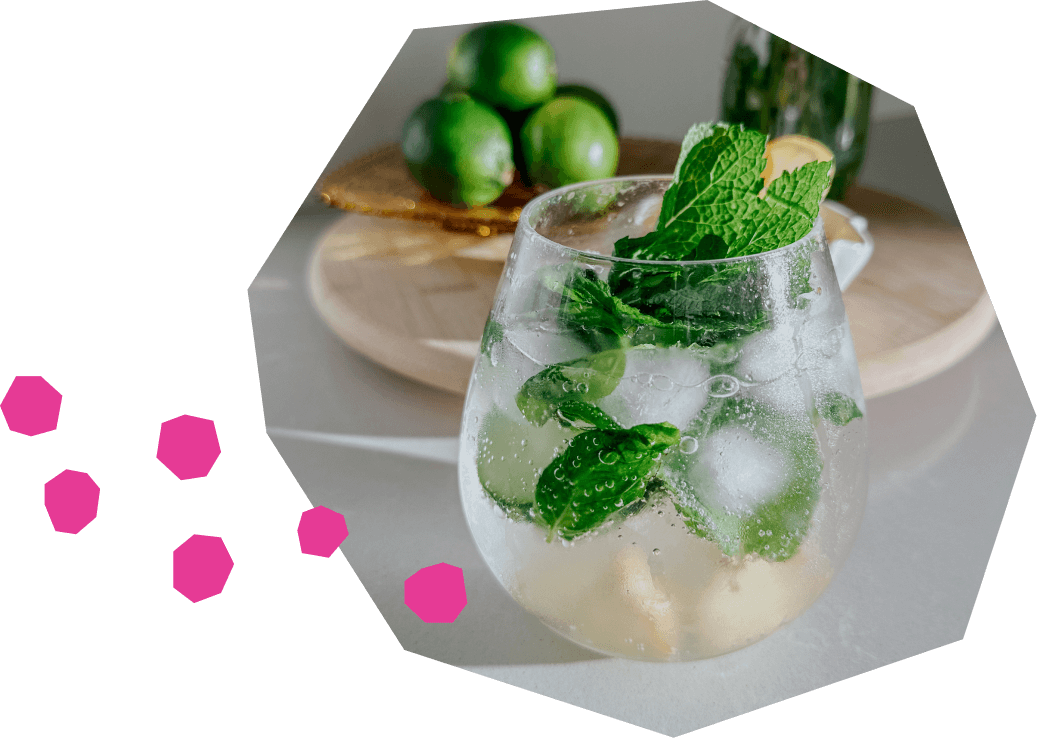 Jessica Lapointe is here to save the day with a mocktail recipe that's sure to lighten up those busy school nights. Give homework sessions an energy boost with a delicious Green Vigor mocktail, specially concocted to be enjoyed freely by all!
Ice cubes
1 oz lime juice
1 oz aloe vera juice
3 oz sparkling water
A few basil and mint leaves
A few slices of cucumber
A few slices of ginger
Instructions
Muddle mint and basil leaves in the bottom of a large glass.
Add lime juice, ginger, and cucumber slices.
Fill with ice cubes.
Top with aloe vera juice and carbonated water.