Sparkle with Indigo Soda!
Are you new to the local sparkles family?
Buy an Indigo Soda CO2 cylinder at a participating dealer at a competitive price. Besides benefitting from the best buy on the market, you'll be buying local!
Already have a CO2 cylinder?
Bring your empty cylinder to an exchange location near you for a quick and cost-effective refill. Out with the old and in with the new: it's as simple as that!
To make life easier, get a second CO2 cylinder at one of our exchange locations. You'll benefit from twice the bubbles!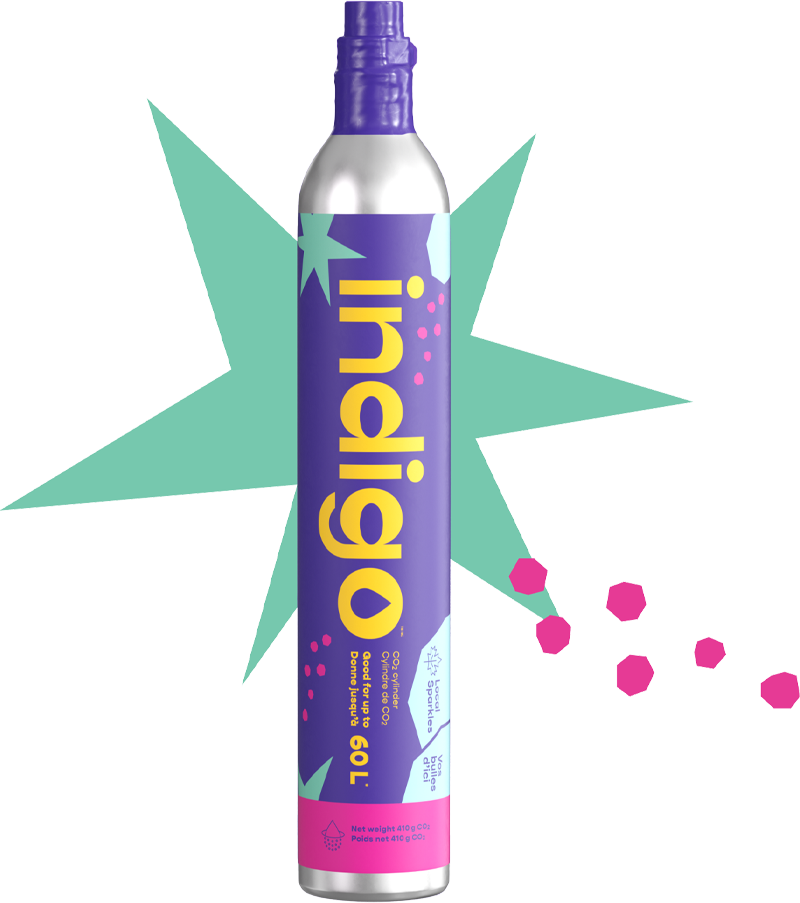 From ordinary to extraordinary
Love bubbles? So do we! We add sparkle to your life by putting our CO2 bottles to work. Our mission: to make water sparkle!
As a Quebec company, we want to make CO2 refills affordable and accessible. Our cylinders are 35% cheaper than the competition. Our local service is good for you and for the environment.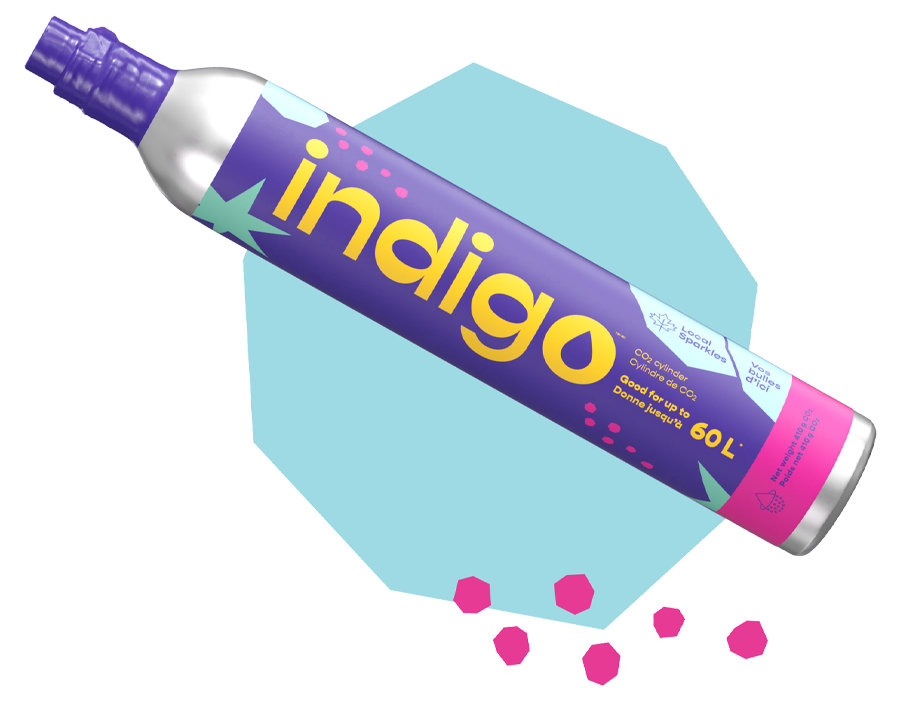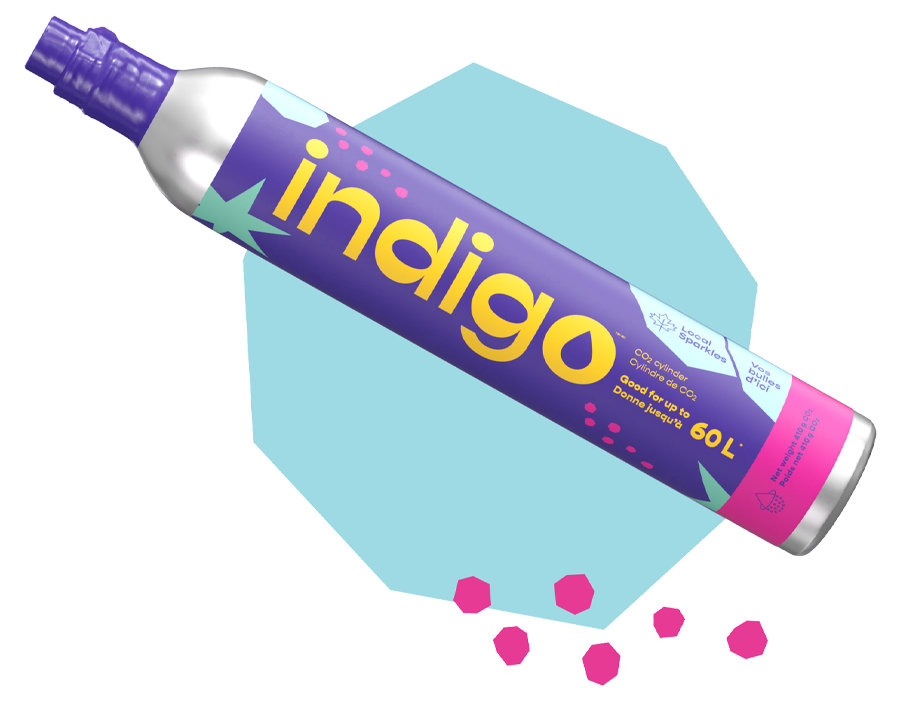 Our CO2 bottles are compatible
Have an empty CO2 cylinder but it's not an Indigo? No problem! We'll reuse it. Bring it to one of our exchange locations and get a full one right away.
Our cylinders are fully compatible with all systems that use a 0.6-L cylinder, including SodaStream, Aarke and Drinkmate.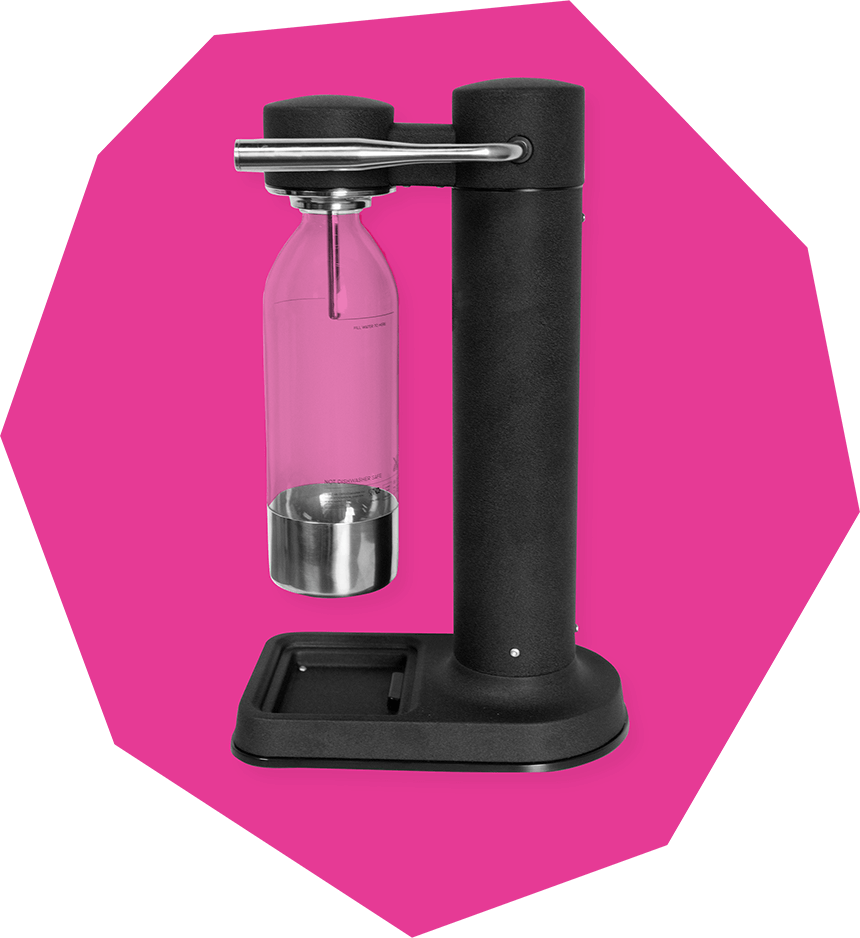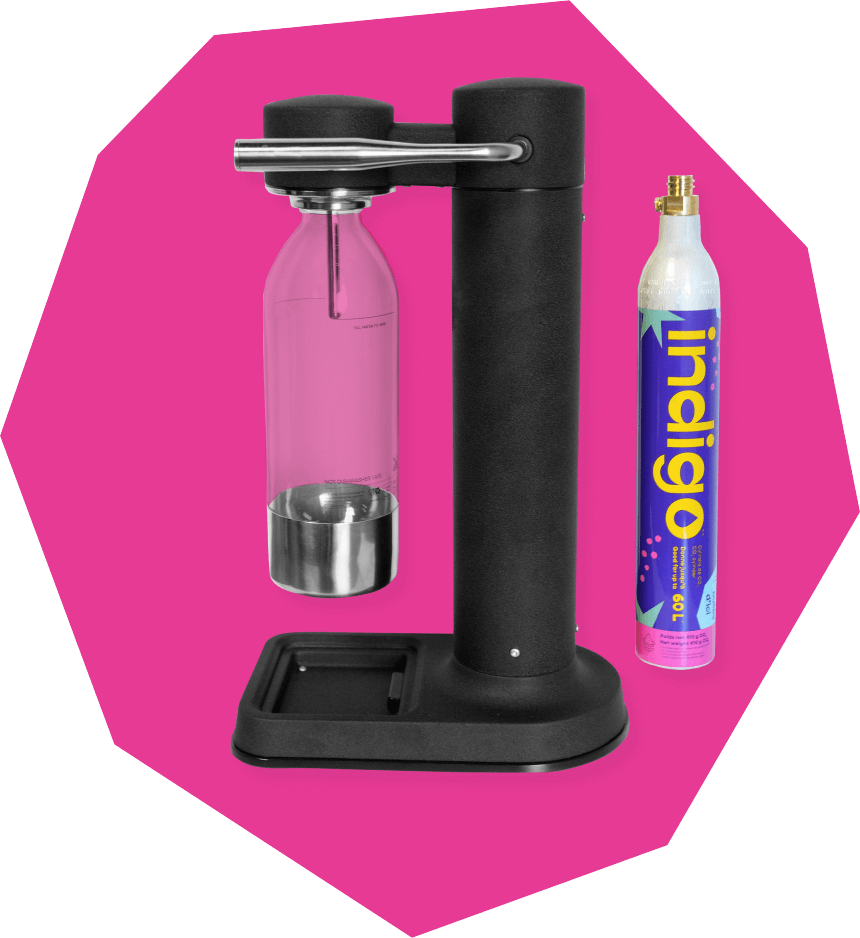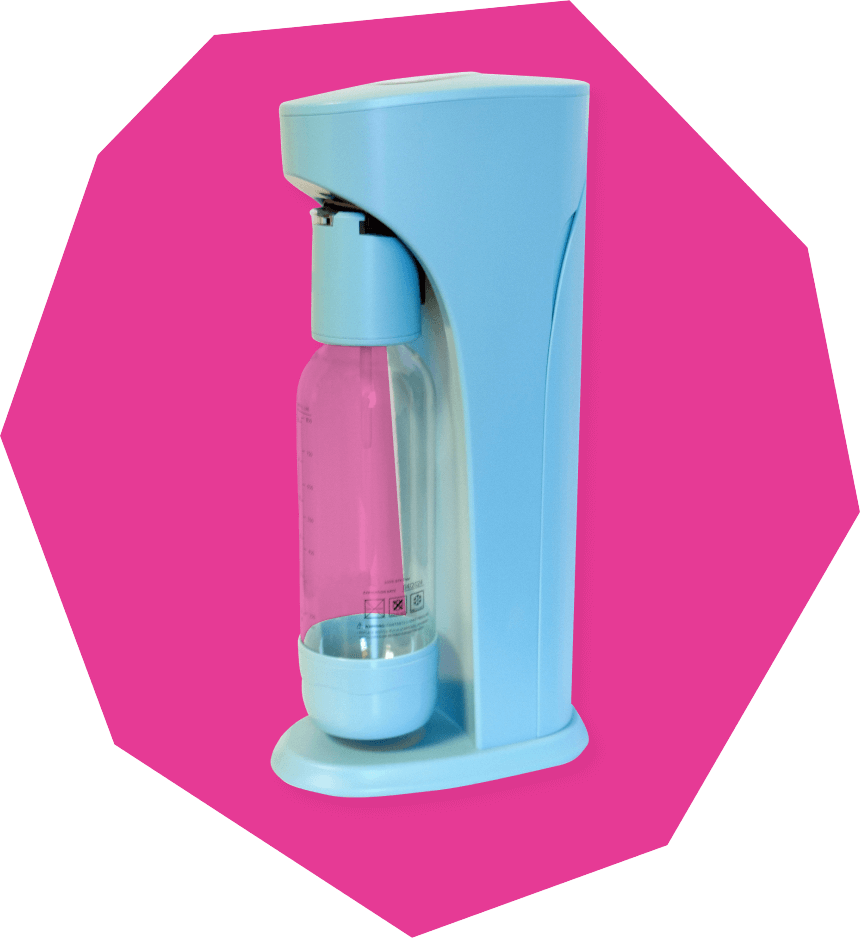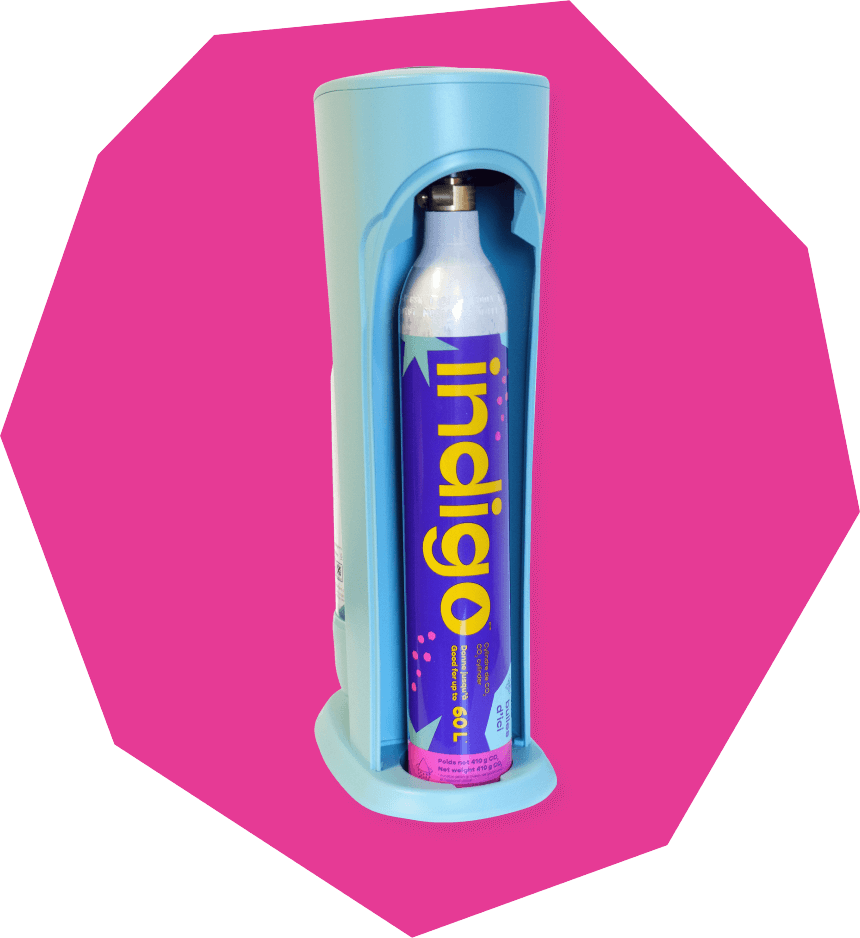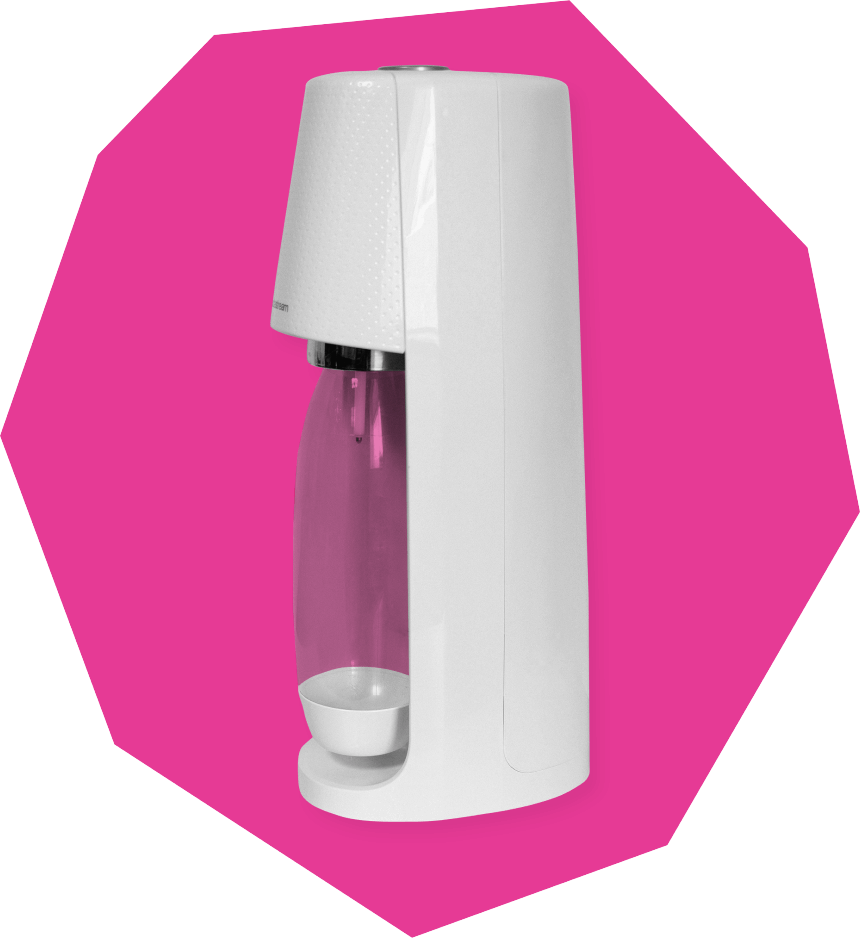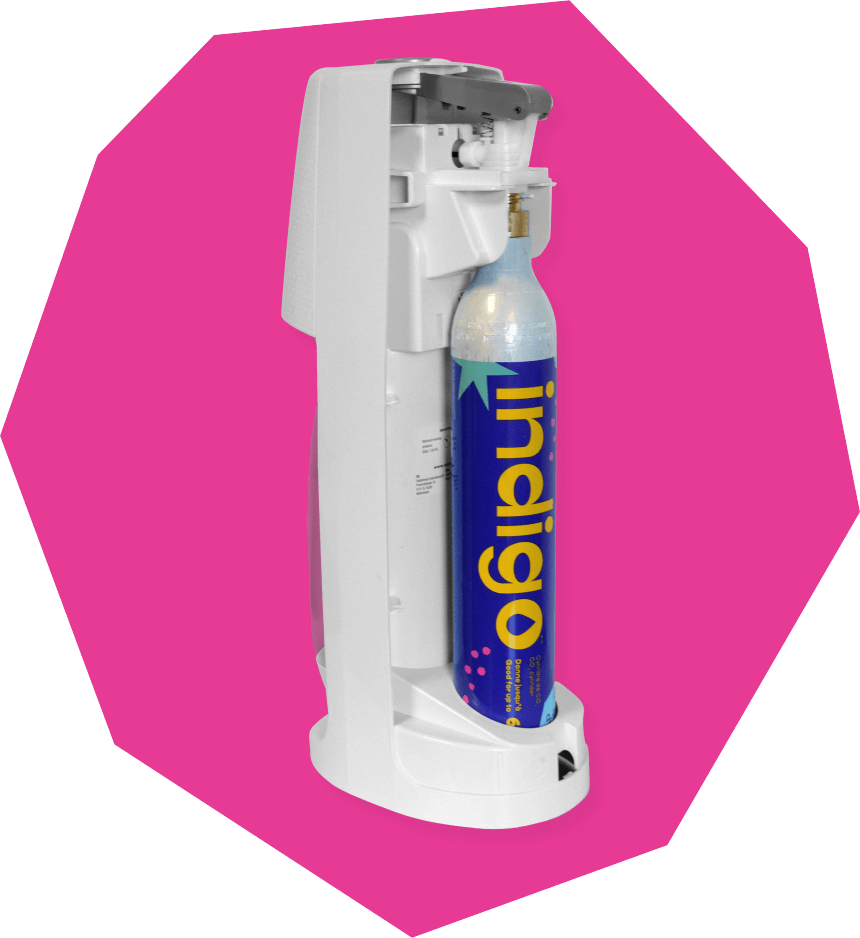 Reduce your carbon footprint with Indigo Soda
Our local activities minimize your transportation-related carbon emissions. Join us: use tap water to create your sparkling drinks and refill your CO2 cylinders at a location near you. Help us reduce unnecessary travel.
Recycling is fine, but reusing is better! Did you know that a cylinder can last 40 years? Cut down on plastics and limit your environmental impact.
To get to you, these water bottles travelled