Sprinkle with Indigo Soda!
Are you new in the bubble family here?
Let's buy an Indigo Soda CO2 cylinder with a participating dealer at a competitive price. Besides being the top economic option on the market, you encourage local buying!
Do you already have a CO2 cylinder?
Bring your empty cylinder in an exchange location near you to refill it with CO2 quickly and at a low cost. An empty cylinder for a full one, as simple as that!
To reduce the frequency of your moves, just get a second CO2 cylinder in one of our exchange locations. You will benefit from the magic of bubbles twice longer!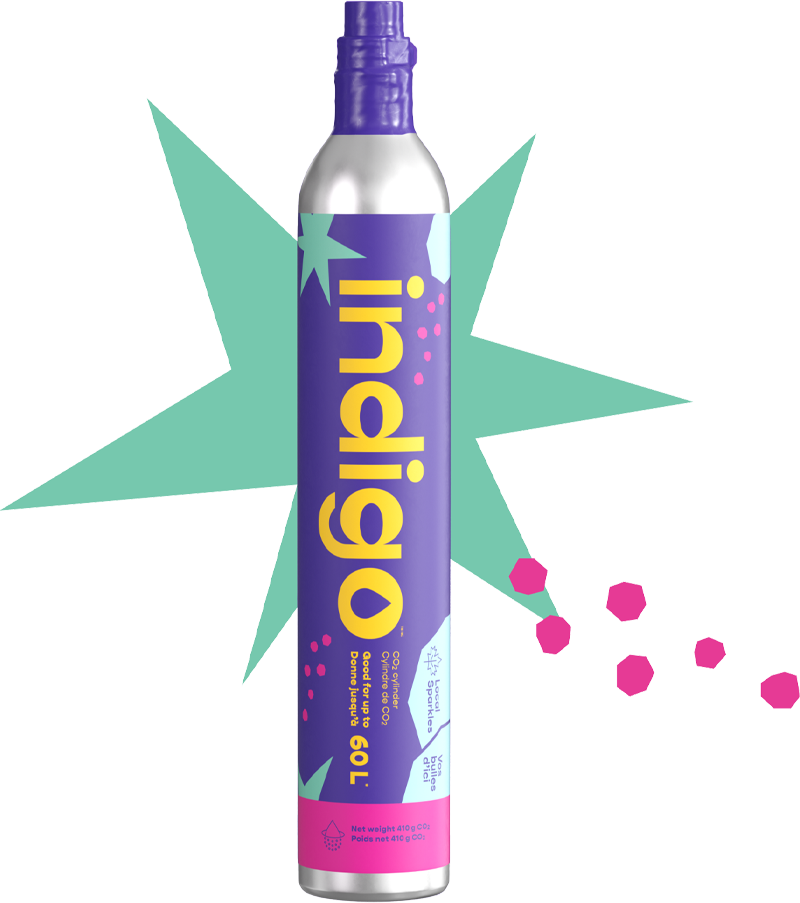 From Ordinary to Extraordinary with Indigo Soda
You love bubbles? We too, we particularly love them! Our solution to add sparkle in our day-to-day is to put our CO2 bottles at work. Make flat water sprinkle, this is our mission!
As a Quebec entrepreneur, we want to make CO2 refilling affordable and accessible. Our price is 35% cheaper than our competitors. Our local service is a profitable solution as for you as for the environment.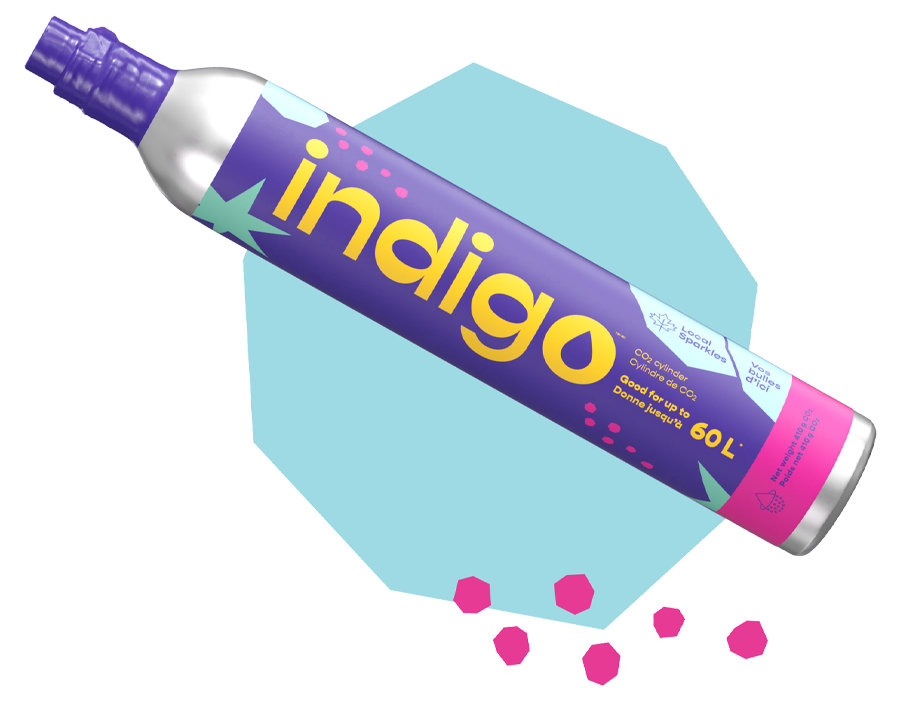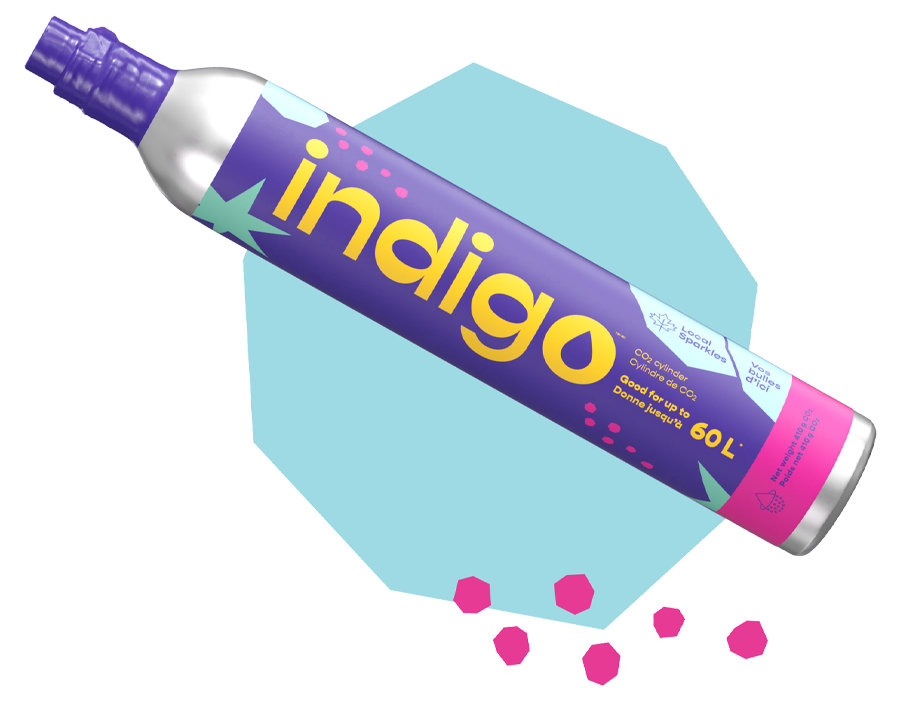 Our CO2 bottles are compatible
Do you already have CO2 bottles from another brand? No problem! We are pleased to reuse your empty CO2 bottles. Bring it in one of our exchange locations to get another full one right away.
What about your water carbonation system? Our cylinders are fully compatible with all systems using a 0.6L cylinder including SodaStream, Aarke, Drinkmate and others.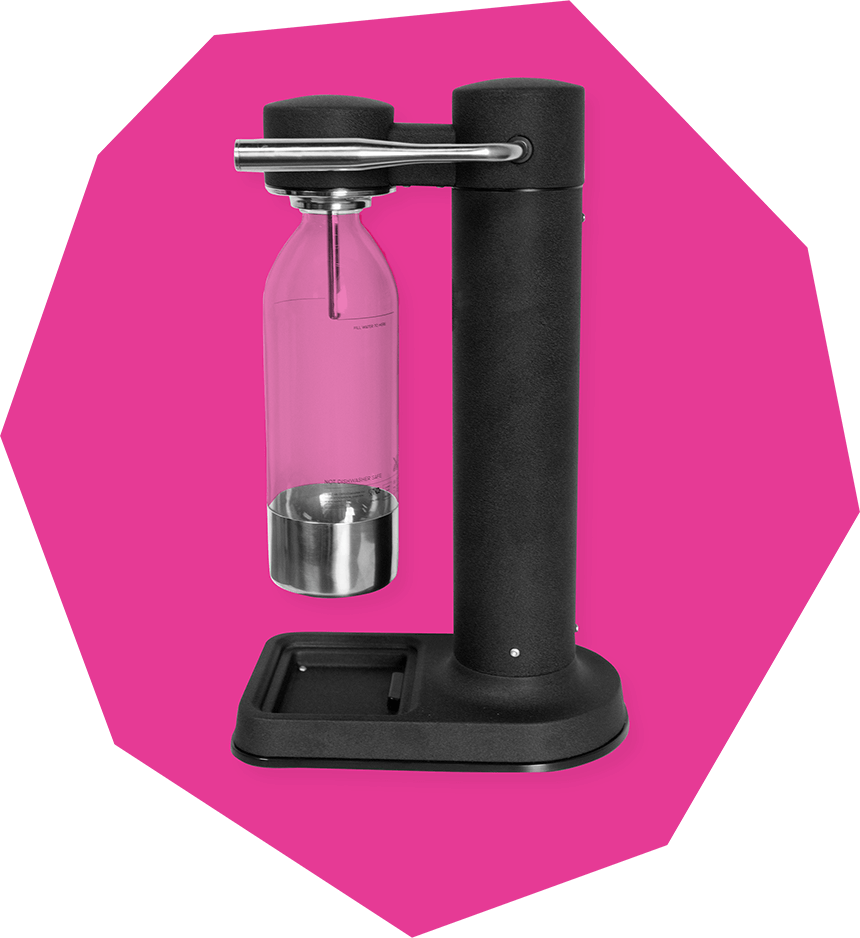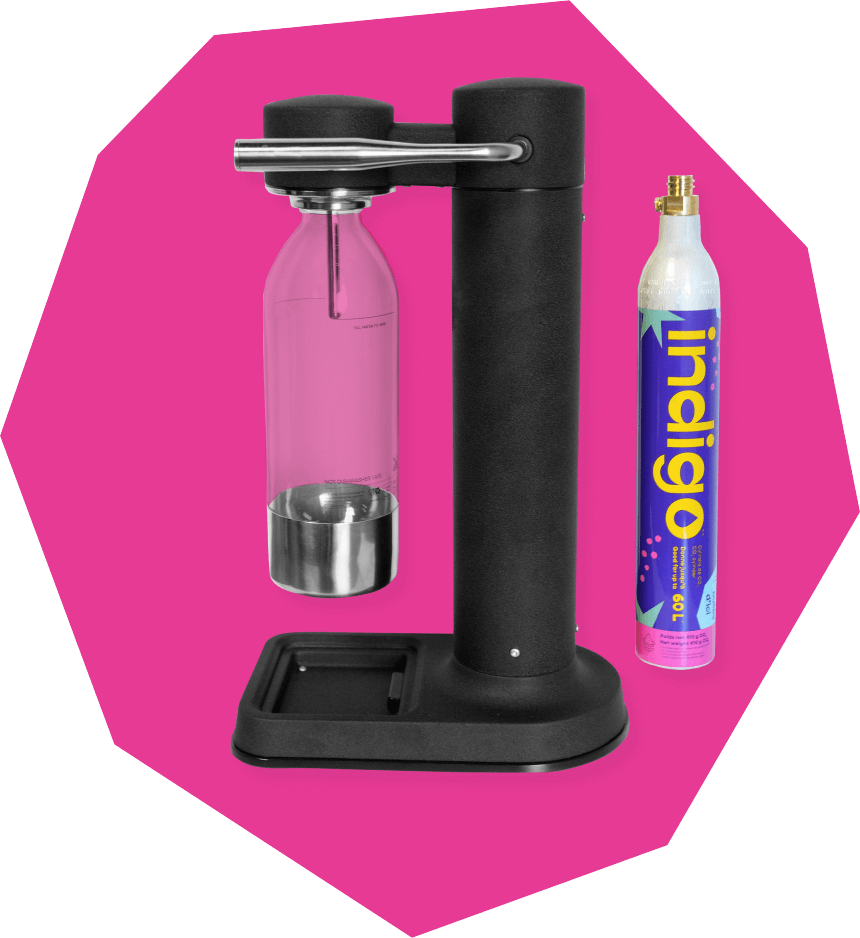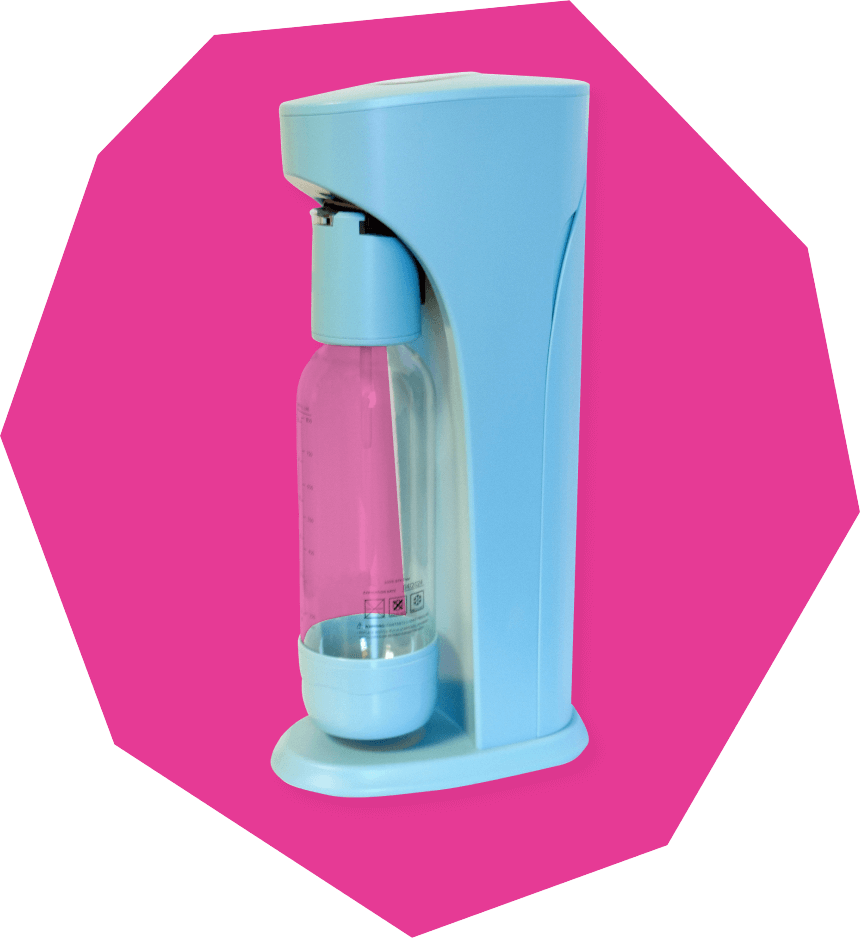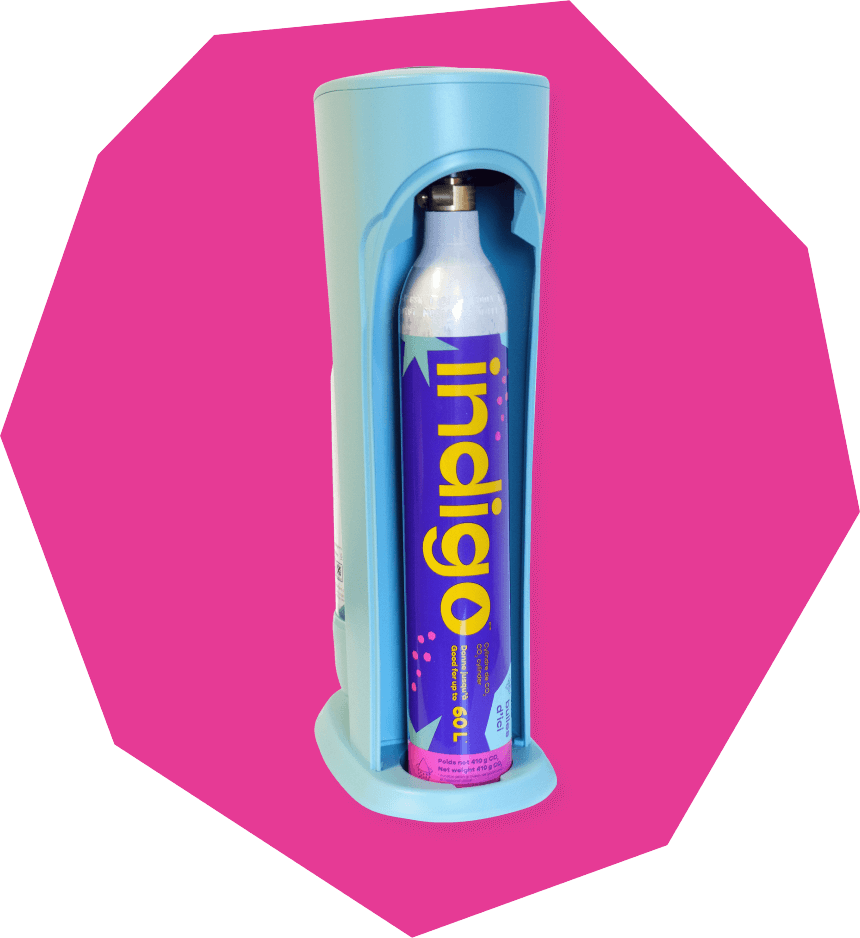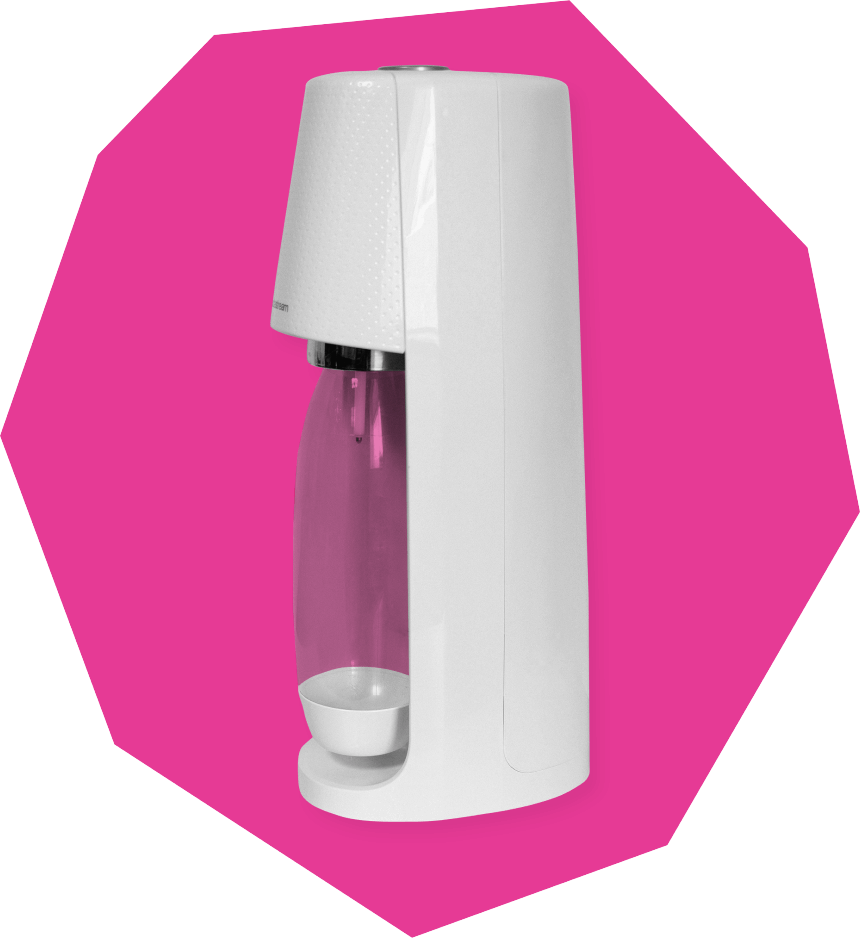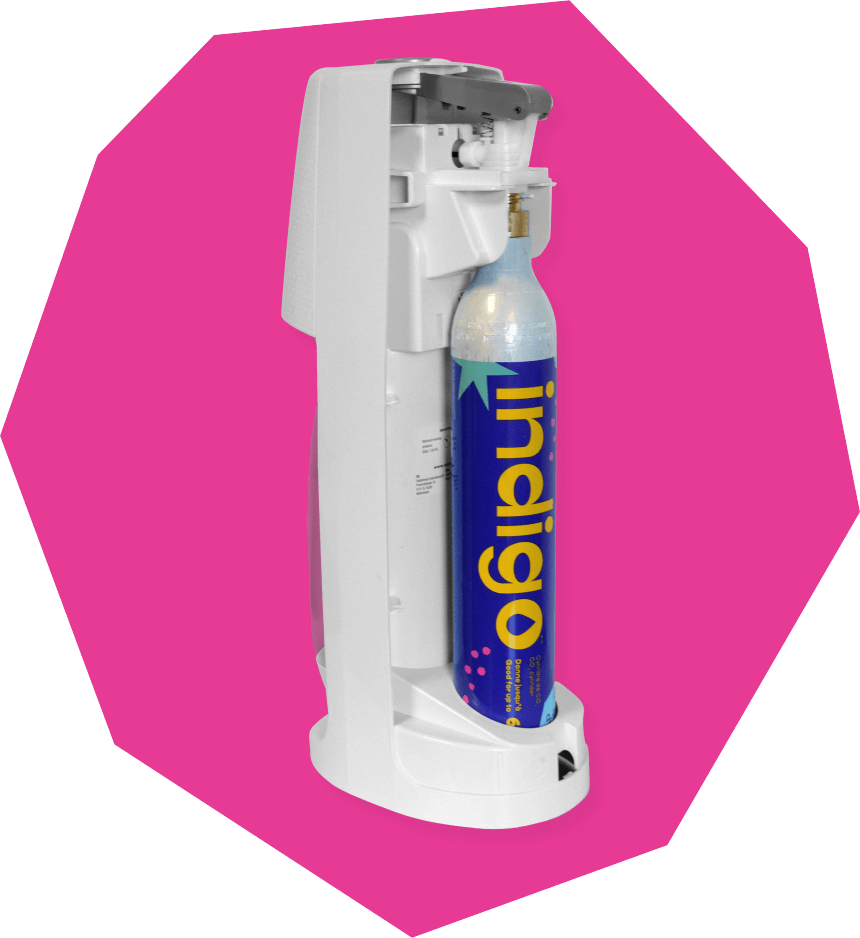 Reduce your carbon footprint with Indigo Soda
Our local activities minimize our carbon emissions concerning transportation. Join us: use tap water to create your sparkling drink and make your CO2 refills in a location near you. Together, let's reduce unnecessary transportation.
Recycling is fine, but reusing is better! Did you know that a cylinder could have a 40-year lifecycle? Let's avoid producing more plastic and limit our environmental impact.
To get to you, these bottles have travelled