What can you drink to help detox after sugaring off season and Easter brunches?
The Sparkling Detox combines everything that's healthy: kiwi, apple, mint, green tea, and especially Indigo sparkling water.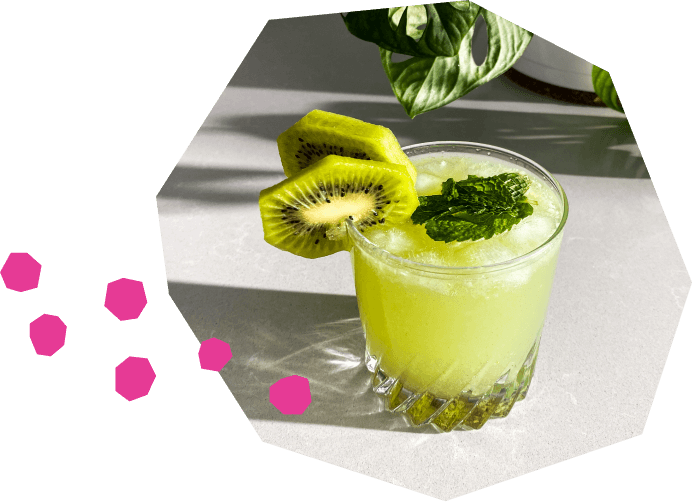 Mixologist Jessica Lapointe rose to Indigo Soda's challenge, creating a sugarless mocktail to kick off spring and get back to healthy habits after sugaring off season and Easter brunches. There's nothing like finding a balance between feeling good and healthy eating. 
The following video is only available in French.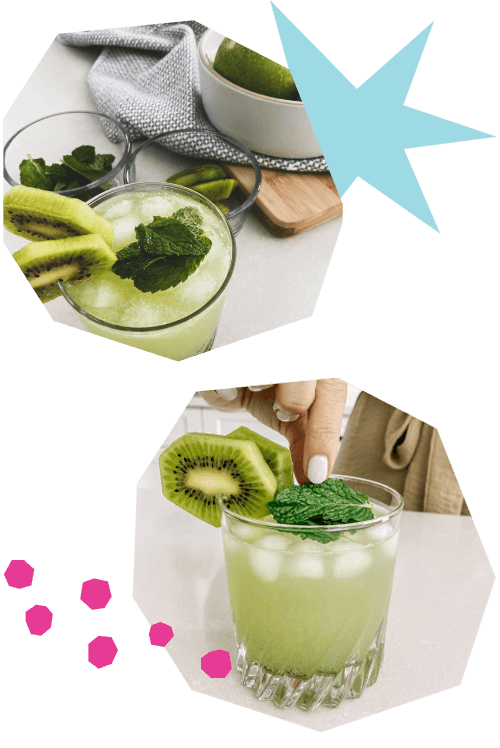 Ingredients
1 kiwi

1 apple

3 oz green tea, room temperature

3 oz Indigo Soda sparkling water

A few mint leaves
Instructions
Steep a green tea bag. Let the tea cool to room temperature.

Peel the kiwi and slice into rounds.

Peel the apple and cut into pieces.

Set aside two kiwi rounds and a few mint leaves.

Place the rest of the kiwi, apple and mint in a blender to create a fruit puree.

Place 2-3 teaspoons of the fruit puree in a glass. Add the green tea and sparkling water.

Garnish with reserved kiwi rounds and mint leaves.
Alcohol-free detox cocktails are becoming increasingly popular, but did you know that this trend is rooted in the history of prohibition in the United States?
In the 1920s, prohibition made the sale and consumption of alcohol illegal in the U.S. However, Americans refused to completely give up their drinking traditions, and began inventing alcohol-free cocktails to replace their favourite drinks.
As a result, the alcohol-free cocktail was born. Instead of containing alcohol, these drinks were prepared with fruit juice, soda and other non-alcoholic ingredients. Bartenders began creating sophisticated and inventive recipes to satisfy customers looking for alternatives to alcohol.
Over the years, alcohol-free cocktails have evolved to become healthier drinks, with an emphasis on fresh ingredients that provide health benefits. Alcohol-free cocktails were therefore developed to meet an increasing demand for healthy and tasty drinks.
Today, alcohol-free detox cocktails have become a trend in their own right, with a wide variety of drinks containing fruit, vegetables and other wholesome ingredients. Bartenders and mixologists have drawn inspiration from international cuisine to create original cocktails that are both tasty and good for your health.
To sum up, the history of alcohol-free cocktails is one of creativity and innovation that dates back to prohibition in the U.S. This trend has evolved to become a healthy way to enjoy tasty, festive, alcohol-free drinks.
To discover a growing trend, check out these articles on alcohol-free cocktails to read and share:
https://ici.radio-canada.ca/nouvelle/1955261/bars-sans-alcool-new-york-sobriete 
And on sparkling water:
https://www.lesoleil.com/2020/01/17/leau-petillante-est-elle-bonne-pour-la-sante–20fb711676d719f898aacfc2d650c892