Connect-Indigo:
a local alternative
Use Indigo Soda cylinders with new-generation carbonation devices
The Connect-Indigo adapter allows you to continue using your CO2 cylinders even if you have a new carbonation device with a Quick-Connect nozzle. Don't let your carbonation device limit your options! If you have the Pink Systems model, you can simply buy an adapter for the Indigo Soda cylinders. That way, you're free to buy the cylinder of your choice at the best price.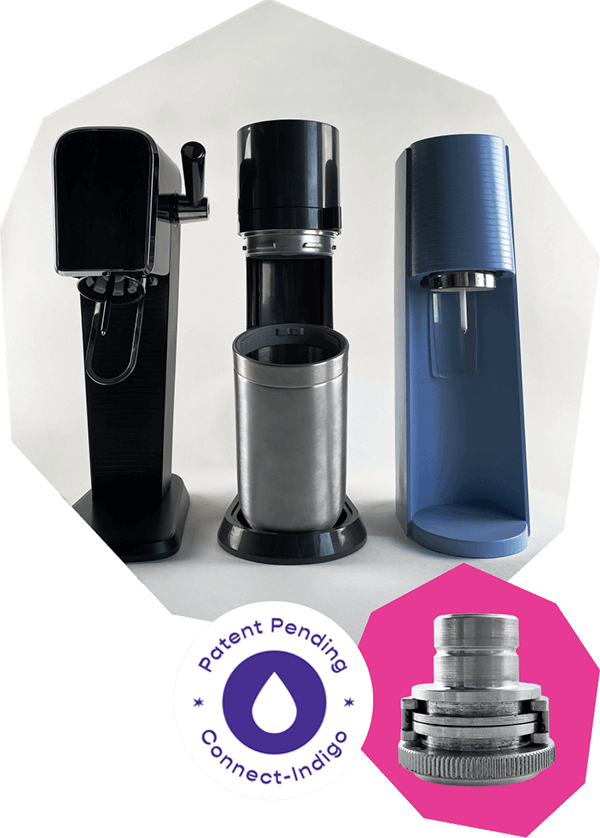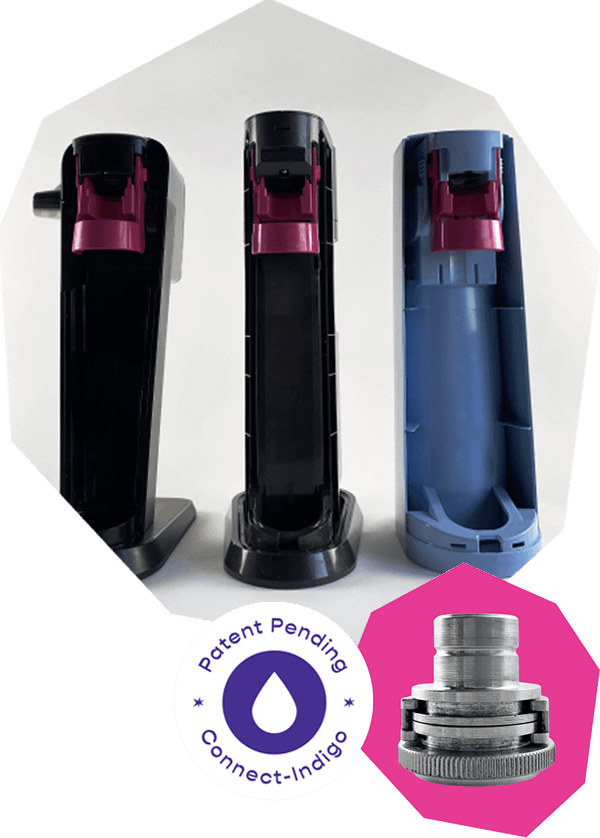 Install the Connect-Indigo adapter in 5 easy steps
The quick-connect adapter has three parts and is compatible with all the new-generation devices on the market (Pink Systems nozzles). There's no need to make any changes to your device (i.e., remove or puncture the bottom of your device), as is the case with other types of adapters.
Here's the step-by-step installation procedure.
Make your carbonation device compatible with CO2 cylinders at the best price: add the Connect-Indigo adapter. Insert the nozzle into your device and the cylinder, and just connect them!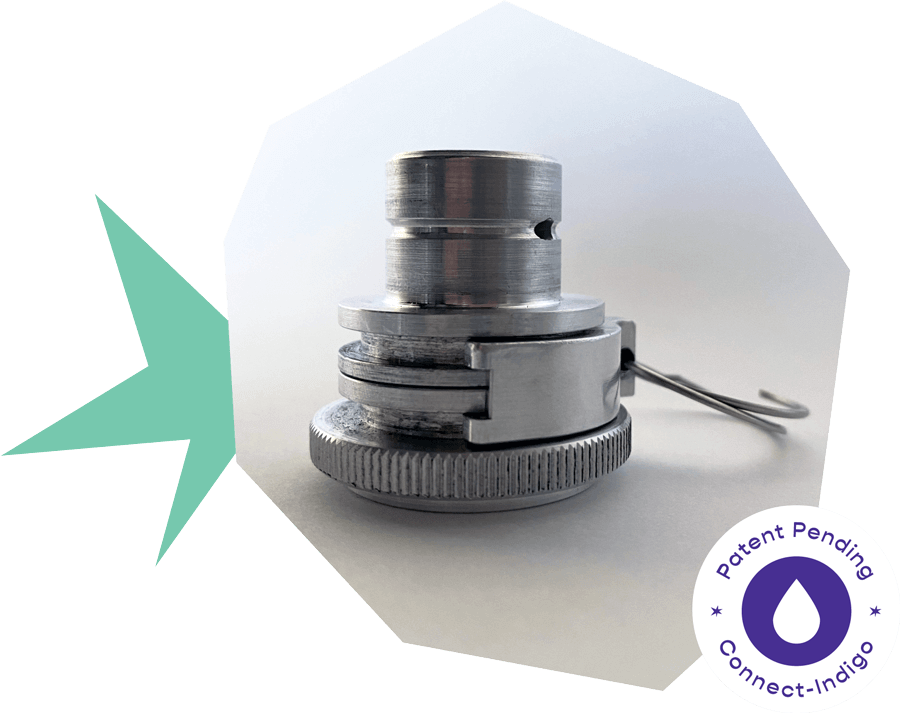 Quebecers are choosing the Connect-Indigo adapter
Installing the adapter is easy and allows me to keep using the Indigo cylinders, even if I have the new machine with the pink handle.
Check out the FAQ for answers