Cotton Candy Mocktail: A Family Night Must-Have
Craving a sweet, alcohol-free beverage? This recipe is for you! Try our Cotton Candy Mocktail recipe, made with cream soda, sparkling water, and a hint of cotton candy for a soft and frothy sensation.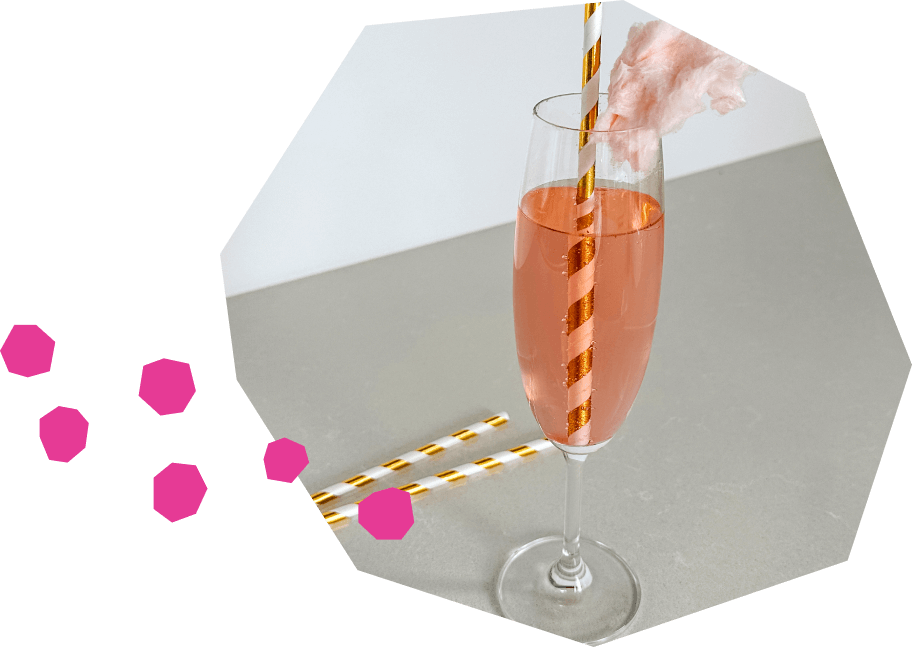 Autumn is finally here and it's the perfect time to spend evenings snuggled under warm blankets and watching movies! To celebrate this cozy season, Jessica Lapointe concocted a special recipe for your family movie nights: The Cotton Candy Mocktail. This sweet, colorful and sparkly concoction is sure to become a fall favorite with your kids.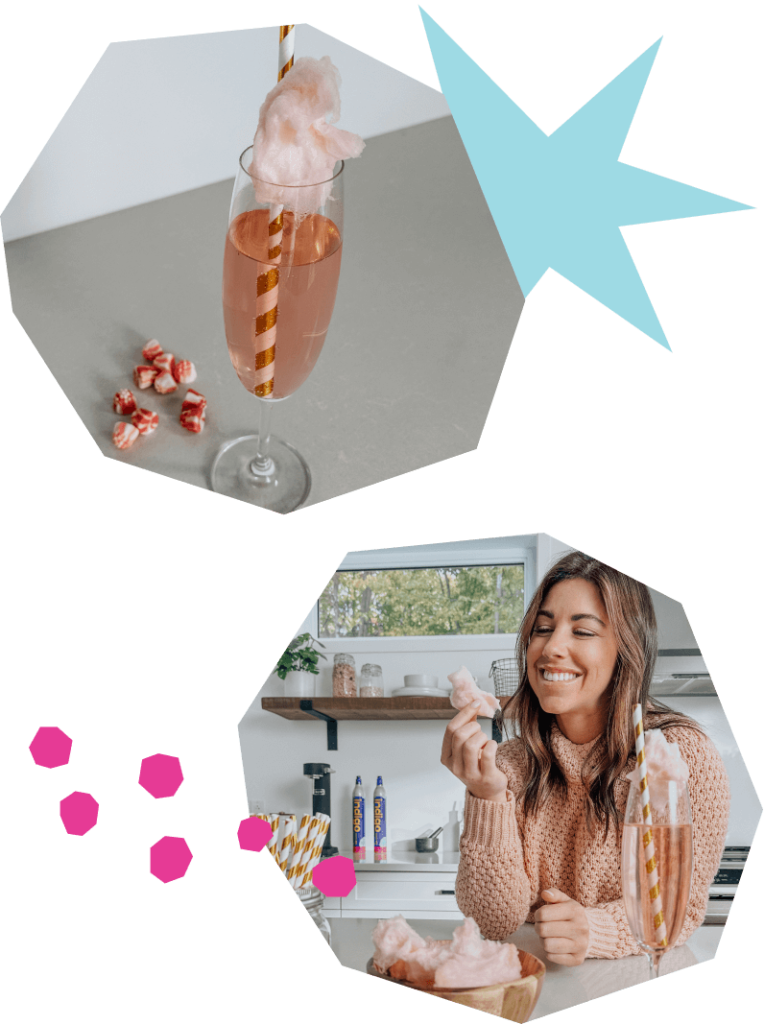 3 oz cream soda
3 oz sparkling water
Cotton candy
Instructions
Place a piece of cotton candy in the bottom of a glass
Top with cream soda and sparkling water
Decorate with cotton candy
A History of Cotton Candy
Cotton candy, also known as "barbe à papa" in French or "fairy floss" in Australia, is a confection made almost entirely of sugar with  an airy, threadlike texture reminiscent of cotton.
Although cotton candy as we know it today was popularized in the early 20th century, the idea of spinning sugar dates back even further. Cooks in 16th century Italy were already using tools to "spin" sugar and create sweet decorations for desserts.
The modern cotton candy machine was invented in 1897 by William Morrison and John C. Wharton, two confectioners from Nashville, Tennessee. They introduced their invention at the St. Louis World's Fair in 1904. At the time, they called it "fairy floss."
The name "barbe à papa" is of French origin and literally means "father's beard," likely due to its resemblance to a fluffy beard. In the United States, the term "cotton candy" became popular in 1921, when "fairy floss" was renamed.
The cotton candy machine works by heating and liquefying sugar, then projecting it through tiny holes where it solidifies instantly into thin, airy threads. These threads are then collected on a spinning cone.
Today, cotton candy is enjoyed in many cultures around the world and is often associated with fairs, circuses, and sporting events.
Over the years, cotton candy has inspired countless derivative products, ranging from fragrances to makeup shades—a  testament to its lasting influence in popular culture.
Source :
https://www.barbablabla.fr/historique-de-la-barba-a-papa
https://fr.wikipedia.org/wiki/Barbe_%C3%A0_papa