Mango-sicle Lemonade : dive into summer with an explosion of flavors!
When ice is no longer enough to cool you down, try a popsicle! This cocktail is bursting with raspberries, mangos and sparkles. It's the perfect drink to help you fight the heat waves and keep cool!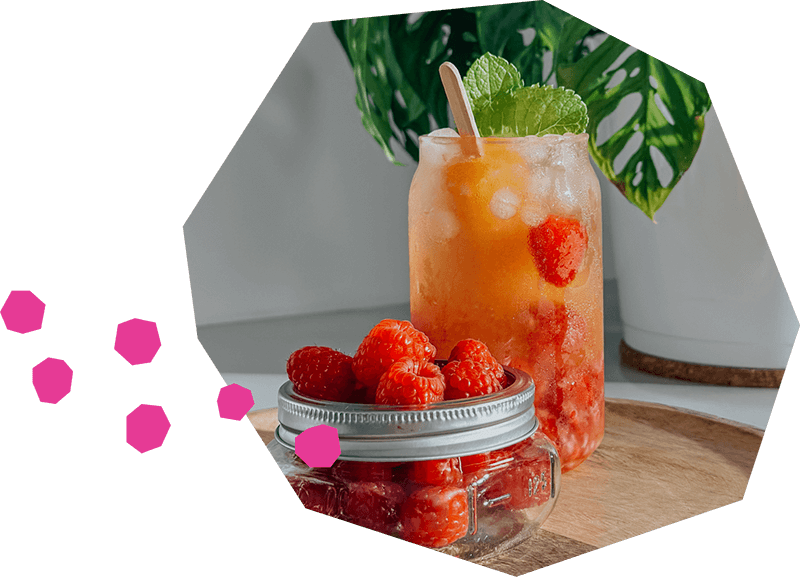 Jessica Lapointe has prepared a new summer recipe that's sure to get your taste buds dancing! Enjoy this refreshing cocktail with a delicious mango popsicle and let yourself be whisked away to sun-kissed days.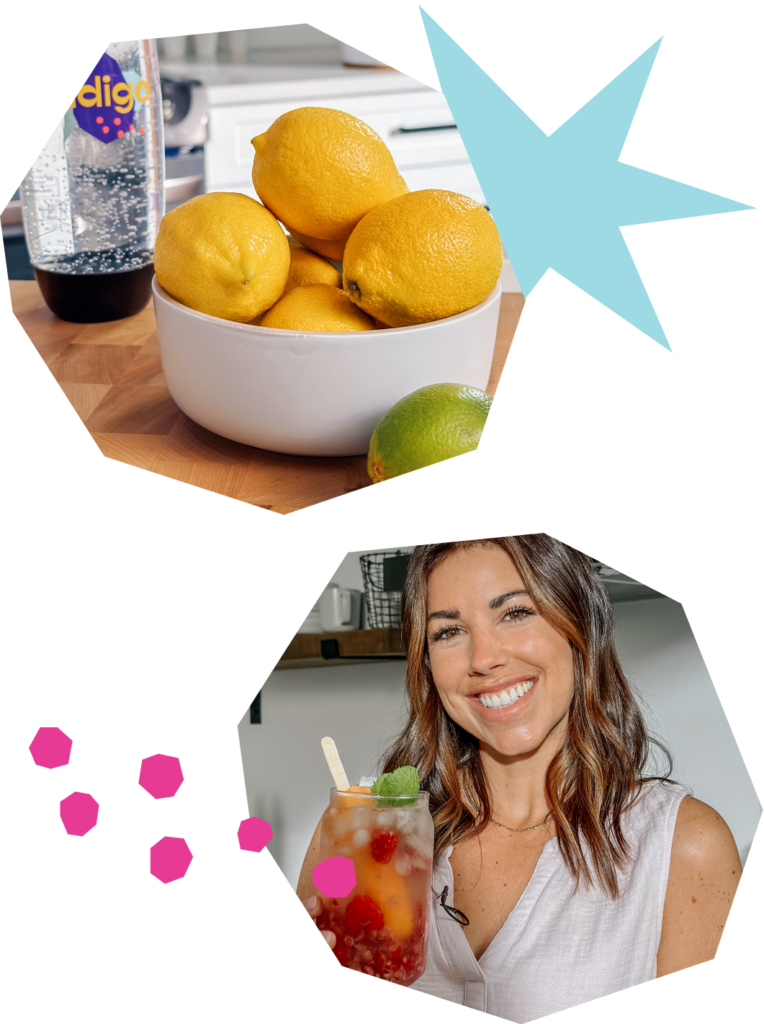 Ingredients
2 ounces of sparkling wine
2 ounces of lemonade
2 ounces of sparkling water
1 mango popsicle
10 raspberries (more or less)
Ice cubes
Mint leaves for decoration
Steps
Crush approximately 6 or 7 raspberries in a glass.
Add ice, lemonade, sparkling wine and sparkling water.
Garnish with raspberries and greens.
Frozen desserts have a long history, enjoyed by various cultures throughout time. From ancient Rome to medieval Venice and colonial America, people have savored frozen treats. However, the birth of the Popsicle can be traced back to a serendipitous moment in 1905, when 11-year-old Frank Epperson of Oakland, California left a glass filled with water, powdered soda mix, and a stirring stick outside overnight. To his surprise, the mixture froze solid, prompting him to run the glass under hot water and use the stick as a handle to enjoy the frozen concoction. Recognizing the potential, Epperson continued making the pops for his friends and later for his own children.
In 1923, Epperson filed a patent for his creation, which he had been calling "Eppsicles." However, it was his children who insisted on the name "Pop's 'sicles," giving birth to the iconic Popsicle we know today.
The partnership between Epperson and the Joe Lowe Co. propelled the frozen treat to success, distributing them at popular entertainment sites like Coney Island. The first Popsicles were sold for a mere five cents and offered in seven flavors, including the enduringly popular cherry.
As the Popsicle gained popularity, innovations were introduced. During the height of the Great Depression, the double-stick Popsicle was introduced, allowing two children to share a treat for the price of one. This clever adaptation provided a small joy during difficult times and further solidified the Popsicle's place in frozen treat history.
From its accidental inception by a young boy to its widespread success, the Popsicle has become an iconic symbol of summer refreshment enjoyed by generations.
Sources: